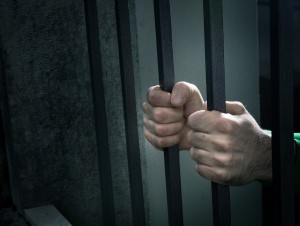 There are a lot of different things that go into the court system in this country, and thanks to the huge number of crime-related TV shows and movies a lot of people instantly assume that they understand everything about the subject. But there's more to the legal system than you can learn just by watching some TV. When it comes to bail bonds, for example, there are some key things worth understanding.
If you're not completely sure as to just what bail bonds are, how they're used, or what their limitations are, here are some of the key things that you'll want to know.
First of all you'll want to know what bail bonds are for. Basically, bail is a kind of guarantee that a defendant will appear in court when they're supposed to. The defendant or one of their loved ones is supposed to post bail, which allows them to leave jail until their trial date. If they don't show up, that bail amount could be forfeit.
In most cases, a family can't afford the entire bail amount. In these instances, they'll use a bail bondsman to post bail for them. The family member or friend gives the bondsman a percentage of the total bond – usually 15% – and the bondsman posts bail for them. That 15% is usually the fee that the family will pay for the service of the bondsman.
Once bail is posted it will take a period of time to get the person out of jail. This can range from just a few minutes to as much as 24 hours in some cases.
Those who skip out on bail, which means that they flee the area without showing up for their court date, can cost their loved ones thousands and will often force a bondsman to take actions to retrieve them.
In some cases, things like property can be used as a collateral for the bail, which will allow families or friends to secure bail for their loved one without a down payment. In these cases, the client repays the bail premium in monthly payments. For example, a $20,000 bail will require a $3000 premium payment. If the family doesn't have the money, they could use property as collateral and then repay that $3,000 amount over time.
Bail saves taxpayers money and helps those who are in a bind get their loved one out of jail until time for their court date. It's an important part of the legal system, and one that could be needed by anyone.
If you or a loved one needs bail, we can help. Contact us today to find out more about our rates and our services.