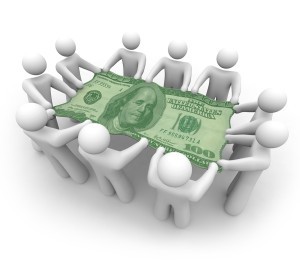 Posting bond in Smithfield NC can be financially intimidating. While you want to have your loved one returned from jail quickly while they await trial on suspicion of a crime, you'll also want to protect your own financial security as well. Depending on the suspected crime at hand, a person's previous criminal history, and their likelihood to skip trial, a person's bail amount may be rather high or not able to be posted at all. When it comes to bail bonds, we at Amistad Bail and Immigration Bonds want to make the decision a bit easier, and we have affordable and flexible payment plans to allow you to get your loved one home once again.
Depending on your situation and the bail amount, our payment plans can range greatly. We have plans that start as low as 5% down, to plans that cover the entire bail premium amount right up front, and it all depends on the bail at hand as well as your own approval.
For a large bail in Smithfield, the down payment amount will vary, but our plans can go as low as 5% down on amounts of $20,000 or more. For larger bail amounts, these can be particularly daunting on the families or those posting bail for an individual through a licensed agent, but a lower down payment can really make the decision to post bail much easier. In order to be approved for a down payment on a high amount, a person will be subject to approval as well as potential collateral needed.
For small bail bonds, our payment premium amounts at Amistad Bail and Immigration Bonds will be 15% of the total bail, but this is subject to having the right cosigners and or having the right collateral to protect face value of the entire bond. Small bail bonds are considered to be those between $1,000 and $10,000.
At Amistad Bail and Immigration Bonds, we strive to make our payment plans on bonds easy, as we know how difficult it can be when a loved one is placed in jail suspected of a crime. With flexible payment arrangements, the bail process can be much easier for yourself as you have the opportunity to get your loved one back home quickly. To learn more about our bail bond payment plans, simply contact us today and we'll be happy to answer any of your questions!