As a leading bail bonds company in North Carolina, we are often the first call many people make upon hearing that a loved one is arrested.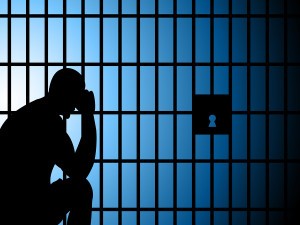 Where we are happy to be a trusted source of assistance to every caller, we often find that many are unprepared for dealing with the process of getting someone released from jail. In an attempt to help potential clients during what is sure to be a very emotional and distressing time, we've compiled a list of questions that should help when looking to contract with a bail bondsman. This is a process that deserves time and research so interview several bail agents before making this very-important decision.
Protect yourself by asking these key questions:
What percentage of the bail do I need to pay for a bond? Most reputable, honest bail bond companies will charge about 10% of the set bail. It is a red flag in the industry when a bond agent is quick to offer a potential client a five percent deal. They are simply looking for a way to get you to sign a contract, where the fee is very likely to be increased afterwards. Be very wary of any company that doesn't stick to industry standards.
How fast can you get me (or my family member) out of jail? Bond agents have very little control in when a detainee is actually released. Though they can process their paperwork and procedures as quick as possible, it is still up to the jail on when they release defendants. An honest agent will explain the process to you but will refrain from giving you an exact time. Be wary of those that do; it's likely they are just working to close the deal.
Are you licensed and what is your license number? In North Carolina, bail bond agents are required to be licensed. Find out the pertinent information of the company and agent you are considering and check their standings with the governing board and licensing agency. Check for complaints and reviews against them.
Can you explain the bail process to me? Any bail bondsman worth his salt, should be experienced enough to know the process and be able to clearly and concisely explain it to you. If your bond agent chooses for whatever reason to leave you in the dark, move on and find one that is willing to be more helpful.
Are you a Better Business Bureau member and, if so, what is your rating? As part of your research, check with the BBB and find out if the business you are considering have any unresolved complaints or issues. The BBB is an unbiased consumer protection agency that rates businesses based on a grading system with A+ being the highest. Check your bail agent's score against what they claimed to have.
As experienced bail bondsman company serving Raleigh and its surrounding areas, Amistad Bail Bonds understands your current distress. Just don't let your emotions guide you into making a decision that you could regret later. We can help.